April 25, 2013 @ 12:17 AM
Something to Celebrate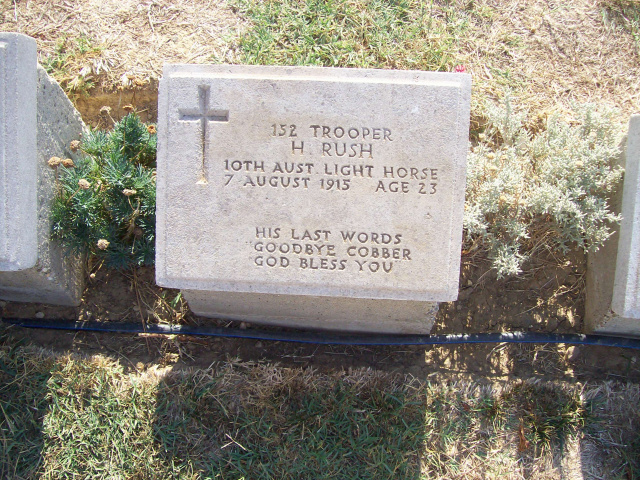 Goodbye Cobber. Grave of Trooper Rush, The Nek, Gallipoli.
Tensions ran very high on the last night when the final 10,000 soldiers were withdrawn from Anzac and Suvla. They left the trenches in three main groups ... the first as night fell, the second from about 10 o'clock, and the third in three parties from 1.30 in the morning of 20 December. Men who had protested about the evacuation, now argued to be in the last lot to go. "I've been here from the beginning ... I've a right to be here till the end."
It was bitterly cold, their breath almost turning to ice in the air. They came down to the beaches silently in the moonlight, their boots wrapped in hessian or strips of blanket to muffle the.........
Read More