June 29, 2013 @ 2:11 AM
Passionate rivalry...
On the day after the governing Australian Labor Party again deposed one Prime Minister and replaced her with a more popular predecessor on the eve of a Federal election, we went to see Carmen – another drama of passionate rivalry and death in the human bullring.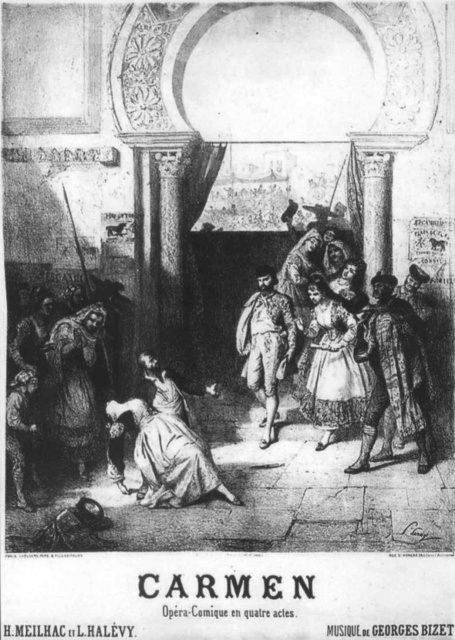 I don't want to make too much of the parallels (as they seemed that morning) between Georges Bizet's masterpiece of Spanish love, betrayal and revenge, and our own Parliamentary theatre...
...nor indeed to trespass on my self-imposed rule of not talking about partizan political issues.
Carmen, original poster 1875.
This post deals with a literary life, and readers will have their own opinions on these matters.
But.........
Read More