November 29, 2013 @ 10:28 PM
Rounding things off
So, eight years after the first editions of The Way My Father Tells It were published, my father John Bowden was still around, having not yet been carried out or led away from his Hobart house!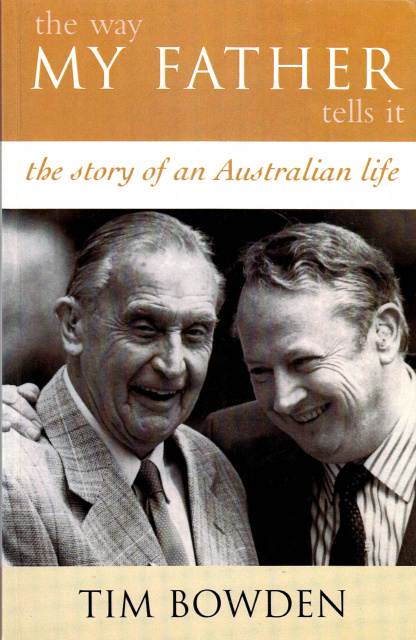 The ABC approached me to bring the book up to date for a new edition. I wasn't sure whether he could still handle tape recording by himself, and I went down to Tasmania to talk to him. He was quite keen on the idea. As we sat down to dinner he said:
'Do you know how old dogs go to sleep every time they lie down?.........
Read More