September 21, 2013 @ 12:48 AM
Not just a literary art...
We writers constantly need reminding of the fact that authorship is not just the practice of a literary art, but that it's also a business ... one involving contracts, rights, responsibilities and the payment of monies: all of which have to be managed sensibly to ensure both a present income and a secure basis for one's future writing.
Most of us acknowledge it in theory. But how often in practice do we meet fellow writers who 'can't be bothered' with the tedium of office work. Receipts are flung into drawers or even discarded. Contracts are left unread.
Correspondence from accountants and other economic bores remains unanswered. All this in the pursuit of a higher art. But neglect these things, and the only people who ultimately benefit are the tax collectors – and of course one's publisher.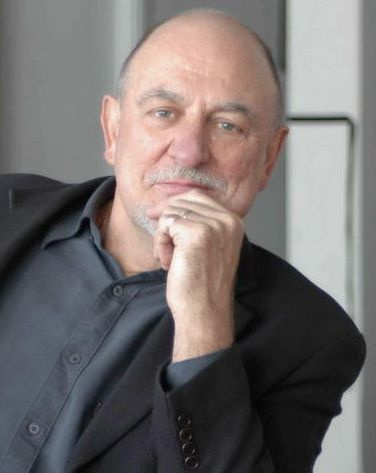 The point was made very nicely this week by the eminently successful children's author, Morris Gleitzman, during a farewell speech in Sydney to Bob Sessions, who is finally retiring after more than 27 years as publishing director, mentor and friend to many new and established writers at Penguin Books Australia.
Bob Sessions AM, by Jacquie Mitelman
In the course of his entertaining remarks, Morris put the serious observation that Bob Sessions is one of those publishers whose talent encompasses not only a passion for literature at every level and bringing it before the public, but the ability do so with a sound eye for running a successful commercial venture.
And a publisher, moreover, who has ever urged his authors to develop their own acumen for the business of their books.
As one of those authors who've been with Penguin during all of Bob's time as publisher, I can testify to this. He was there when my first really successful children's book The Burnt Stick was published in 1994. And last year Bob carefully managed through the press my most recent historical novel for adults The Story of Billy Young.
Contracts
I remember attending the Melbourne Writers Festival with Bob a few years ago, at which he spoke about the importance of authors carefully reading their contracts, clause by clause, line by line. Knowing precisely what it was to which they were appending their signatures.
Sad to say, a great many eyes still seemed to glaze over. Legal prose is so dense and unentertaining to read! But it was of great interest to me at the time.
A fellow writer had recently published a successful book that had gone into several quick reprints. He'd made commitments in anticipation of a substantial royalties cheque. Yet he was shocked to discover that 20 per cent of the first royalty payment (after advances have been met) is usually held in reserve for 18 months by the publisher against possible future returns of stock from the booksellers.
I don't know why he was so surprised. It's there in most contracts. But he just hadn't taken the trouble to read his ... or, if so, to digest it. It was a lesson I've never forgotten.
Grasping these things is very much part of our business as writers. That Bob Sessions not only understands the commercial aspect of our art but goes out of his way to urge his authors to do so as well, has been very much part of his great strength as a publisher.
Farewell after 27 years at Penguin, Bob. You will be missed.
Indigenous Literacy
Two splendid books were launched at the National Library of Australia in Canberra this week, each of them written and illustrated by students of the Yakanarra Community Schoolin the central Kimberley region of Western Australia.
The books, A Yakanarra Day produced by the senior students, and The Yakanarra Dogs prepared by the junior students, were created last year at workshops run by the Indigenous Literacy FoundationAmbassador, Alison Lester, and Jane Godwin of Penguin Books, with sponsorship from the Association of Independent Schools of Western Australia.
They were translated into the Walmajarri language by two Yakanarra teachers, Jessie Moora and Mary Vanbee. A large contingent of students was at the National Library to read and sing at the official launch.
Each book reflects aspects of daily life in the small, remote community, in the foothills of the St George Ranges between the Fitzroy River and the Great Sandy Desert. It's a marvellous contribution to the whole movement of indigenous publishing, and we'll all wish the project well.
Publication of the two books was sponsored by the Copyright Agency Limited Cultural Fund.
Until next time, happy reading!
Anthony
Picture Credit:
Bob Sessions AM, by Jacquie Mitelman.