May 25, 2013 @ 11:25 AM
Like an archaeological dig…
As with any good theatrical set, the landscape in which historical writers must seek out and place their characters should be more than just decorative scenery.
As I suggested in my last article, location can also reveal aspects of character and motivation that might well remain hidden unless you make the journey to see for yourself.
It's not just the physical landscape, important as colour, contour and costume may be. At its best, like an archeological dig, the researcher may uncover something of the social and cultural strata of place as well – informing and enriching the background, and not infrequently the foreground, of a narrative. Offering clues as to why the people you are writing about acted as they did.
I offer several examples from recent work:
Isaac Manley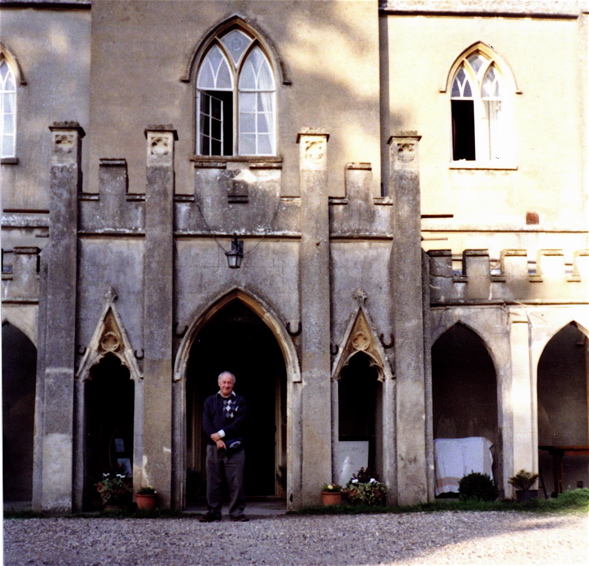 The first picks up from my discussion of the young Endeavour servant, Isaac Manley, and of staying for a few days during the writing of Captain Cook's Apprentice at Braziers, the lovely house in Oxfordshire, that Isaac built for his family.
Braziers
So far as I could discover, Isaac Manley never went back to sea from the day he was made a full captain in 1790.
He went ashore on sick leave at half pay; married; bought their country estate; built the handsome new gothick wing at Braziers; had two children; and the only waves Isaac ruled from then on were the shimmering crops in his own cornfields, until he was harvested home at the ripe age of 82 in 1837.
I often wondered why, after having learned to sail with Captain Cook and being at sea for 23 years, Isaac decided thereafter to remain a landlubber.
After all, the Napoleonic wars were about to break out, and you'd have thought an experienced naval officer would have been only too keen to go back to sea in that age of Nelson's great battles, culminating at Trafalgar. But apart from a few months mustering local Oxford forces, Isaac remained at his country estate.
Fortune's Smile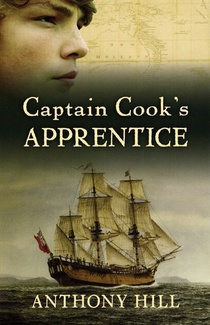 After those few days at Braziers, I think I could see pretty clearly why.
He'd gone back to his roots. He'd spent two-thirds of his life at sea. As a second son he'd made and married his own fortune.
And with his elegant new house, I've little doubt Isaac wanted to enjoy it in the manner of his forebears who'd also descended as younger sons from a landed family in Wales.
And indeed, who could blame him?
Isaac Manley was one of those people on whom Fortune smiled throughout life.
He married his heiress. Received an Honorary Doctorate of Civil Laws from Oxford University.
His elder brother died without issue, so that Isaac inherited the lot from their wealthy lawyer father.
The boy who learned to sail with Captain Cook lived long enough to see the first regular steamships cross the Atlantic.
And in those happy days of promotion by seniority, as his superiors died off from battle wounds or natural attrition, so did Isaac keep on rising in the Navy List...
Rear Admiral ... Vice Admiral ... Admiral of the White, and finally of the Red ... and all on the appropriate level of half pay. When he died, Admiral Manley was only 14 places in the Admiralty's pecking order from the top! The last survivor of the Endeavour crew.
And as I wandered through the elegant, comfortable rooms of Braziers, among the gardens, woods and fields of the property, which is still very much a working estate, it occurred to me that, after 23 years at sea, I'd be quite content to drop my anchor and remain land-bound there as well.
Stone Mansions
Far more evocative clues as to action and psychology emerged from the social landscapes during a research trip to England last year for the current work in progress.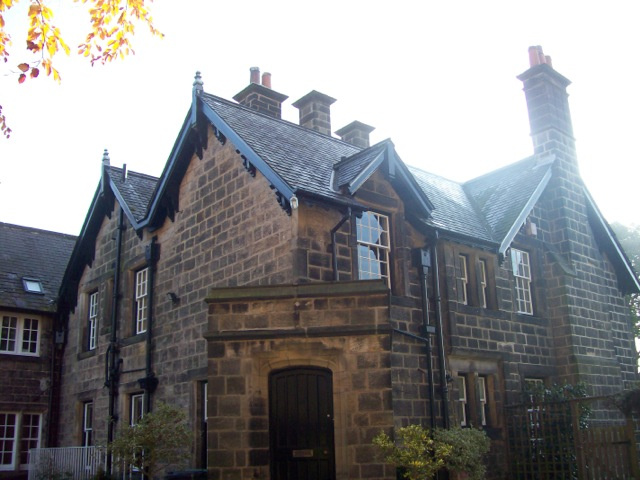 Uncle Robert's
It concerns a Hampshire farmer who was in Australia looking for land when the Great War broke out in 1914. He joined the Light Horse, was at the Evacuation from Gallipoli as mentioned in an earlier blog (Thoughts on Anzac Day Part 1), was gassed in France, and returned to Australia with his family and became a soldier-settler in 1920.
You'll forgive me if I'm not specific about names and places. One does need to preserve some confidentiality about the new work.
But at the heart of the story is the question of what it was that so compelled this man, Bertie, to up stakes and transplant his high-born wife and children to the Australian back blocks and tough it out through drought and Depression?
In one way the answer is obvious. He came from a prosperous family in the north, but his father had lost most of his money in unsuccessful farming ventures, to the point where bankruptcy threatened. The rest of it went in two ill- fated expeditions to America.
Land in England was expensive, and Australia offered the chance to acquire property at a reasonable rate.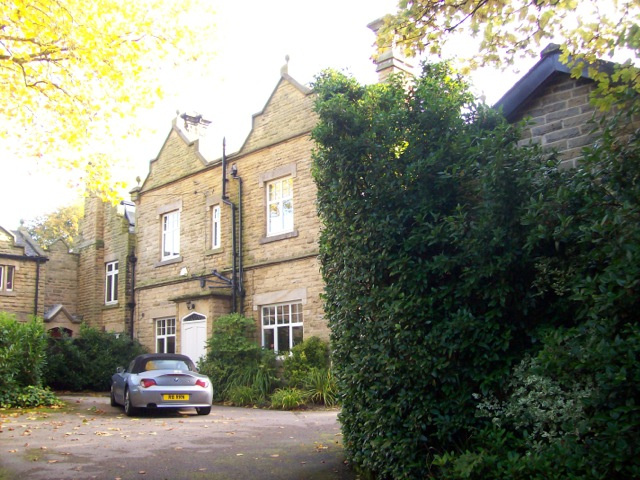 Uncle Jack's
Urgency
But these conditions were true for many people, and don't explain the urgency that drove Bertie to try to find his salvation abroad. Zeal seems the appropriate word.
And the source of that fervour became quite clear to me when I visited the family village in Yorkshire.
At one time the family owned much of the village. His uncles and cousins were mostly still there, living in their comfortable stone mansions on large acreage.
Bertie's father had inherited one of them ... and sold it off to a brother, Bertie's uncle, to fund his own failed schemes.
As I drove round the village in company with the very helpful local history group, I realised that Bertie would know he'd never be able to aspire to this landed prosperity again in England.
Australia, and the soldier-settlement schemes, at least offered him a chance to redeem himself in the eyes of his family – to recover the social standing that had been lost – as a proprietor of his own broad acres on the other side of the world.
Home farm
The promptings of the cultural landscape were even more apparent when I visited the Hampshire village where Bertie leased the Home Farm from the local lord of the manor, and where his bride at last ran off to join him, despite the considerable opposition of her upper class parents.
"A mere farmer's son!"
It must have been a deep love match to withstand that sort of pressure in those days … and to sustain them through the hard years on an Australian sheep run.
The home farm was a good sized property of some 400 acres, with a substantial brick farmhouse (now a private residence), outbuildings, and local labour.
It had become run down, but with the assistance of one of his Yorkshire uncles Bertie was getting it back into reasonable shape.
It must sometimes have seemed that, in Bertie's mind at least, he could approach that status of gentleman farmer, to which his father aspired … and which his uncles had long enjoyed. Yet it was not to be. Within two years of his marriage Bertie was making plans to come to Australia to look for land. Why?
Making an entrance....
Heraldic Beasts
Well, standing at the entrance of Home Farm on that wet afternoon, I could immediately see why. Directly opposite were the imposing gates of the great mansion where lived the lord of the manor.
A gatehouse, iron railings, and four stone pillars – the central two of which were topped by a pair of carved heraldic beasts, supporters of a noble escutcheon and a very clear, unwritten sign to Know Your Place.
Of course Bertie wanted to take his family to Australia! Every time he went out his front door he'd see the heraldic beasts staring down at him – and he'd know that, whatever he did, and however he prospered, he'd always be the tenant.
There was no chance in England of getting the acres he desired. For they were owned already by other lords of the manor – as they had been for centuries.
Tramping the earth...
Here in the landscape much was made clear that had been obscure to me as the historical researcher in my study half a world away. These things weren't mentioned in the reference books. I'd probably have missed them by relying on Google Earth.
Only by tramping the soil yourself and looking out on the prospect that your subjects also saw, can you really begin to enter their minds and absorb their understanding.
And that surely is the purpose of every one of us who write about history.
Photo credits:
Braziers; Uncle Robert's; Uncle Jack's; gateposts, Mottisfont: author photos.
Book cover, Captain Cook's Apprentice: courtesy Penguin Books Australia.