Anthony Hill's Newsletter
Winter 2020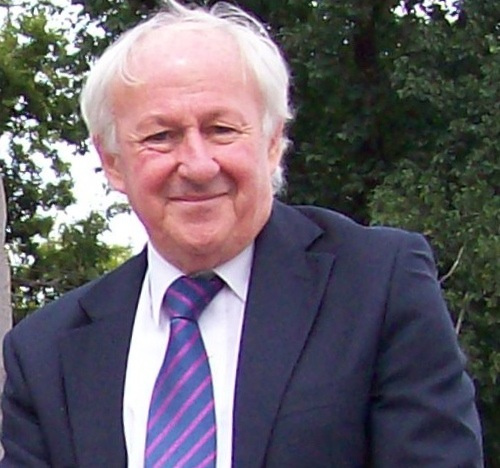 Dear friends
Welcome to my Christmas newsletter. In this edition:
* The Last Convict published February 2021
* Link to Italian edition Facebook interview
* Relocation to Victoria
* The Investigators
* Short Story: Growing Up
* Literary Awards * Books in Print
The Last Convict
With the country now nervously opening up again after the long winter of Covid-19, I'm happy to advise that my new historical novel The Last Convict will be published in February by Michael Joseph, an imprint of Penguin Random House.
The story is based on the life of Samuel Speed, who believed himself to be – and is widely accepted as – the last of the transported convicts to survive in Australia. Convicted at Oxford in 1863 for firing a barley stack and sent to Fremantle in 1866, his seven-year sentence turned into 72 years exile.
Sam Speed died in November 1938, on the eve of the Second World War, in Perth's Old Men's Home at the age of about 95 years. This was only three-and-a-half years before I was born: the last convict is almost modern!
It has been a long journey of some 16 years for me to get Speed's story into print. I first came across the tale in 2004, but despite wonderful assistance from WA researchers to establish the basic facts of his life here, for a long time we were unable to get close to the man. Not until I came across a newspaper interview published only a few months before Sam died, did I finally find some flesh to clothe the bare bones we had uncovered.
There is still much we do not know about him. Who, for instance, among the many Samuel Speeds born in the Birmingham district in the 1840s, as he claimed, was the convict? We found six in the Registers, but none of them was him. Was he lying, as old people sometimes do, to hide an embarrassment? Or, in those early days of official records, was his birth just not registered, as was not uncommon?
The result is essentially a work of historical fiction, with the emphasis very much on the latter in my interpretation of Sam's life, although I have sought to remain true to the established facts so far as we know them. I also based many of my assumptions on clues Sam gave in the newspaper interview.
As an example, he made passing reference to a short story by Mark Twain. That being so, I thought he could well have read other authors of his period – Dickens, the Bronte sisters, Eliot, Kipling and so on. As Speed had a long association with the Braille Society, who also arranged his funeral, I imagined he became a reader for whom, as an unmarried ex-convict, the characters in the books became his closest companions.
The Last Convict is thus part biography-part novel; in part a ramble through some of my own favourite literary classics; partly a study of old age, for I am getting to know those aches and pains with which old Sam was familiar; and it is part history of this significant aspect of Australia's colonial past. It also offered a chance to retell for this generation some of the best stories of WA convicts, many of whom Sam Speed would have known: Moondyne Joe, the Fenian John Boyle O'Reilly, and the remarkable escape of the Irish patriots on the whaling ship Catalpa.
I hope my own readers will enjoy it.
The Last Convict runs to 368 pages and will sell for a RRP of $32.99. I will have copies from February, and if you'd like to order a signed copy from then you'll be able to do so from the website www.anthonyhillbooks.com. I'll send out a reminder closer to the event.
Italian edition:
Meantime, the Italian edition of The Last Convict titled l'ultimo detenuto came out as scheduled in October. I've yet to receive my copy of it, but the launch was preceded by a good interview with a Turin bookseller arranged by the Italian publisher, pessime idee. The interview ran for about 45 minutes with translation, and went out live on Skype. Here's a link to the program on Facebook. Hope you like it!
https://www.facebook.com/lalibreriadelgolem/videos/752487075298613/
Move to Melbourne
I sincerely trust that all readers have made it safely through the Covid-19 restrictions, and that any who may have been infected with the disease are now well on the way to recovery.
It has been an extraordinary test of our social, economic and political resilience; and the fact that we have come this far with among the world's lowest death rates (despite the obvious exceptions), speaks well not just of government and public health administrations, but of our overall cohesion as a nation.
For ourselves, we did eventually make the move to Melbourne. As mentioned in the Winter Newsletter, our planned relocation back home to Victoria was an off-again/on-again affair thanks to the pandemic; but with Canberra being out of shutdown quite early, we managed to sell the house just before it went to auction in July.
Victoria had just then gone into total lockdown, so we asked for a three-month settlement to give time for things to improve down south. It was as well we did, for when we at last crossed the border in mid-October and arrived at Mornington on Port Phillip Bay, we only had a few weeks before restrictions began to lift and we could reunite with family again.
That part if it was wonderful. The other part – finding a house to rent for a year or so – was not so much. So many Melburnians had fled the city for the country that, instead of the recession we expected, we found ourselves in the middle of a property boom.
Houses were selling at inflated prices within days of going onto the market. There were more than 20 applications and over 40 enquiries for most rentals, some of them pretty grubby and down-at-heel.
For a few days I don't mind telling you we had a sense of what it must be like to be homeless. But we were fortunate to be successful and obtained a neat and clean little house only 40 minutes up the freeway to our family and close to some of the loveliest rural and seaside landscapes in Victoria.
Here we are starting to settle in, find our way around the district, meet old friends and, after New Year, we'll start to look for somewhere more permanent.
Uprooting oneself and relocating is always difficult in the later years. We've had our moments of self-doubt – but the pleasure of seeing the family every week, of being so close and needed has made it worth every bit of the journey.
Matthew Flinders and The Investigators
In terms of work, this year was supposed to have been spent travelling at home and overseas to research some of the landscapes that play an important part in my current historical novel about Matthew Flinders and the circumnavigation of Australia in HMS Investigator 1801-03.
Because of Covid that wasn't possible, so there was no choice but to begin writing – partly from the imagination but mostly, again thanks to Covid and the National Library of Australia, from the splendid online primary sources the staff sent my way
Letters, journals, log books, maps, memoirs and plentiful illustrations were there at the fingertips, with a wealth of intimate, personal detail that I hope have greatly enriched and expanded the story of this famous voyage.
As mentioned in my last Newsletter, the first words of the narrative came into my head in early June – and they have been flowing so well that I was able to continue the writing (with a few unavoidable interludes) during the packing, move and resettlement on the Mornington Peninsula. In fact by early New Year I hope to have completed a draft of the first five chapters – about a third of the way through, which is quite good going for me.
As things stand, I hope the book will be out in 2023, the 220th anniversary of the circumnavigation; and as the deadline for delivery of the ms to Penguin Random House isn't until March 2022, I hope to be well and truly within time.
Short story
For this year's holiday short story, I've chosen Growing Up, a tale of Aboriginality and the blight of small-town casual racism in the 1950s (as it may still be found in places). It was first published about 30 years ago in The National Times and has been widely anthologised since, including the title story in my 1999 collection published by Ginninderra Press. The illustration by Tony Edwards is from The National Times printing.
Growing Up
Anthony Hill
My best mate was a white kid when I was growing up.
We were about your age – eleven or twelve, something like that – and we were in the sixth grade together at the Balgalal State School. Evan Davis, that was his name this white kid, sat next to me that year in Mrs Bick's class. I mean, he wanted to. He wasn't just told by Mrs Bick. Because we were mates.
Our desk was up the back of the room. We were both pretty tall for our age. The shorties were always down the front, where Mrs Bick could keep an eye on them. Sometimes we would roll bits of paper and soak them in the ink-wells, and flick them at the girls with our rulers. They don't have desks like that any more, with ink-wells.
No, well one day this girl, Veronica, copped two ink-balls fair in the smacker, one after the other, and she started to cry. Mrs Bick give us the cuts for that, Evan Davis and me, and we got on even closer after it. Sharing, like.
I don't know why we got on. In them days it was pretty unusual for a black kid and a white kid to have anything much to do with each other. Still is, I know, but then it was even more so, especially in a place like Balgalal.
I was all right at sports, football and that. Evan wasn't. He was a bit of a weak kid that way, even if he was lanky like me. But then, I was hopeless at learning sums, and he used to help me with long division and the seven times table. We gave each other a hand.
Once, this black kid picked on Evan behind the dunnies. I said I'd knock his block off if he wanted to make something of it. And I did, too. He left Evan alone after that.
Some of the white kids used to poke a bit of fun at him because we got around together – you know, him and an Abo. They didn't say much, because they knew I'd knock their blocks off as well – not to his face, anyway, not during school. But they didn't have to. There was just this feeling. White people only have to look. You know what it's like.
I don't know what happened after school because we didn't see each other then, except sometimes at the footie and the pictures – but Evan sat upstairs, with his mum and dad. They seemed nice sort of people. They bought us an ice-cream one night, I remember. Evan and me were talking during the interval and they said, 'You must come out to visit us some day.' But I never did. Evan's people had a property, Blairgowrie, about fifteen miles out from town. It was too far for me to walk, and he travelled in on the school bus.
I never asked him to our place because ... well, because we lived in a run-down sort of shack on the edge of town. It was pretty awful I can tell you, and I didn't want him to see. There was only one tap inside, and the boards were rotten, and it stank a bit in summer.
Mum did her best with us five kids. There were only two bedrooms – the youngest slept in with them – but we were luckier than most. My dad had a steady kind of job as a porter on the railways. He wanted to become an assistant stationmaster, but he never did. Couldn't pass the exams.
Still, we was better off than those kids who lived in the camp two miles out, beside the river. If you thought our place was a dump, you should have seen that camp beside the tip. The humpies made out of old tin and sacking, the flies, and the mangy dogs, and the pong that made you want to be sick sometimes. People getting drunk all the time. At least my dad never done that.
The kids there had to walk to school, two miles there and two miles back, without shoes some of them. They couldn't afford, and the school bus wouldn't stop at the blackfeller's camp. They pulled it down a few years ago and a good thing too. The Council said it was a disgrace. They built some new houses in Balgalal, so I heard, but there was a bit of a stink over that as well - white people objecting and saying they didn't want their kids living next door to the blacks.
Yes, well, I was telling you about Evan Davis wasn't I, and how we got on pretty good. He brought some fags to school once. Turf. Cork-tipped. He pinched them from his old man, and we lit up behind the dunnies in the lunch hour. We coughed a bit and I felt sick in the gut, but I didn't let on nothing.
The kid who picked on Evan asked for one too, and he tried to do the drawback. But he nearly choked, that kid, and his eyes watered. We laughed at him and he said, 'Fags are no good for you', and threw it away. I reckon that paid him back good and proper.
One day towards the end of the last term, just before Christmas break-up, Evan asked me what I was going to do the next year. I said I reckoned I'd be going to high school – they had a high school in Balgalal. I asked him if he was going there too? But he said, 'No, I'm going to boarding school.' Some college in the city. A lot of the white kids from the properties went there after state school.
'What are you doing for Christmas?' I asked him.
He said his family was taking him to the beach for six weeks. His sister, who was a model or something, had a place down by the ocean.
Six weeks! I'd never seen the beach then, not like you. Sounds funny, doesn't it? But Balgalal is a long way out west, and my dad could never get his holidays with us. Besides, with five kids I don't suppose they could afford, not on his wage.
So I said to Evan Davis, 'I reckon it will be a while before I see you again after we get out from school.' And he said yes, he thought so too.
But the next day – it was a Wednesday, I remember that clearly – sitting in the desk at the back of the class with the lid up, Evan said to me, 'I've been talking to my mother, and she said would you like to come out to Blairgowrie for the weekend?'
'Would I what!' I yelped.
'Well, my mother said to ask your parents, and if it's okay you can come home on the school bus on Friday and back in on Monday morning.'
All that day we talked about what we were going to do over the weekend. There was a spare room and a bed with shiny brass knobs, where I would sleep. A room by myself, for the first time that ever I could remember, after that run-down shack with the five of us.
And there was a pony, a little grey mare that Evan rode, she was called Dumpy – and a quiet old bay gelding, named Ringo, that his dad said would be just the thing for me, because I hadn't hardly ridden a horse before that. Evan said we might ride up into the hills for a picnic, he knew of a good swimming-hole in the creek. And there was his dog that followed you everywhere and ... oh, and everything. You know what it was like the first time you went to stay. I was that excited.
When I got home that night, though, to ask my mum, she wasn't all that sure. She threw a bit of a dampener on it.
'You know what it's like son,' she said to me. 'There are some things ... I don't want you getting upset.'
'What do you mean?' I asked her.
'Oh,' she said, 'things like pyjamas.'
I never slept in pyjamas, we never had none, just my singlet and underpants.
'And there are those too,' she said. 'Your underpants are worn through, and I haven't a decent pair of shorts for you to take, and your boots are old, and all sorts of things, to stay on a property.'
I told her not to be silly. Them things didn't matter. Who cared? But she said some people like Mrs Davis would care, and she didn't want me to feel upset because I didn't quite measure up, me being a black kid and all.
She could see I was real unhappy. Wouldn't you be? So, when dad got home from the railway, I could hear her talking it over with him. And in the morning she said, 'All right, you can go if you really want, but I don't want you getting hurt.'
'Who's going to hurt me?' I asked my mum. 'Except you, if you stop me from going to stay with Evan Davis.'
Well, she stopped her nagging, and that day she went into town and drew some money out of the savings bank. When I got home, there on my bed (which I shared with my young brother, your Uncle Theo) were a pair of new striped pyjamas, two pairs of shorts and tops, new underpants and singlets, a toothbrush, a pair of sandals, and two or three clean handkerchiefs. All new. All for me to take away to stay with Evan Davis.
I'd never had so many new clothes before, not all at once. I couldn't believe it. It must have cost mum a packet – more than five pounds, which was worth ten dollars ... a lot of money then.
We packed them up in a suitcase, a little port that mum had on top of the wardrobe. I could hardly go to sleep that night, going to stay with my best mate, a white kid. Your Uncle Theo kept saying to remember everything, and to tell him what it was like when I got back.
In the morning, mum made me have a good scrub out in the wash-house, and I put on my new clothes.
'Don't you forget to say "please" and "thank you",' she said, as I left home with my suitcase, 'and wash your face and hands before meals.'
When I got to school that day, I said to Evan Davis, 'Well, I'm all ready.'
But Evan said, 'I've got something to tell you.'
He looked real upset and wouldn't stare me in the face. So I said, 'What is it? What's wrong?'
And he said, 'I'm awfully sorry, but you can't come after all. Not this weekend.'
'Why?' I asked him. 'What happened?'
'It's my sister,' Evan said. 'She's coming up from the city for the weekend. She only rang last night, and she's bringing a friend with her. My mother said you were coming but she said, "I don't want no black kid in the house when I bring my friend to stay". And so my mother said to ask ... if you didn't mind ... another weekend, maybe.'
I thought I was going to cry, right there and then. But I wouldn't. I wouldn't let him see. It was like when we was smoking those fags and I felt sick, my stomach turning, but I wasn't going to let on. Not in front of a white kid. Not Evan Davis.
I just said, 'Okay Evan,' as though it didn't matter, not one bit. With my port in the corridor outside, all packed and ready.
But I didn't know what I was going to say when I got home. I thought mum would rouse me out and say, 'I told you so.' Though she didn't. She just cuddled me a bit and said, 'Well, that sometimes happens son, it's part of growing up.'
And I knew there would never be another weekend.
Well it wasn't his fault, not really. Not Evan's, I mean. I expect he was having a hard time of it at home, being mates with me, and he couldn't help his sister. People don't always think.
Yet it wasn't the same between us, not for the last few weeks before school broke up for Christmas. Mrs Bick asked us what happened, but I never said. I think she knew something was wrong. I started mucking around with the other kids, the black kid who called Evan 'weak'. And then Evan went away to the beach for his holiday, and afterwards to college, and I went to high school.
We used to say 'Hello' in the street, the few times we met when he was back in Balgalal. But things had changed. Other people came between, and the barriers went up.
So that's what I mean when I tell you to be careful and not get hurt, like my mum said. No, I'm not saying you mustn't be friends with the white kids, but just to watch your step – as I had to – and don't expect too much. It's hard growing up, and learning things like the seven times table, and picking your mates.
But we've all got to do it. Some things don't change very much.
Literary Awards
Congratulations to the winners and short-listed authors and illustrators in the several literary awards announced in the second half of 2020.
Booker Award: Shuggie Bain by Douglas Stuart, a first novel about a boy growing up amid poverty and addiction in 1980s Glasgow.
Miles Franklin Award: The Yield by Tara June Winch. She is the fourth Aboriginal writer to win the prestigious award.
Prime Minister's Literary Awards: Fiction The Yield by Tara June Winch.Non-fiction (joint) Songspirals: sharing women's wisdom of Country through songlines by the Gay'wu Group of Women; and Sea People: The Puzzle of Polynesia by Christina Thompson. Poetry The Lost Arabs by Omar Sakr. Children Cooee Mittigar: A Story on Darug Songlines by Jasmine Seymour, ill. by Leanne Mulgo Watson. Young adult How it Feels to Float by Helena Fox. Australian history Meeting the Waylo: Aboriginal Encounters in the Archipelago by Tiffany Shellam.
Children's Book Council of Australia Book of the Year Awards:
Older Readers This Is How We Change The Ending by Vikki Wakefield (Text Publishing). Younger Readers The Little Wave by Pip Harry (UQP). Early Childhood My Friend Fred by Frances Watts, ill. A. Yi, (Allen & Unwin). Picture Book I Need a Parrot by Chris McKimmie (Ford Street Publishing). Eve Pownall Award for Information Books Young Dark Emu: A Truer History by Bruce Pascoe (Magabala Books). Baby Business by Jasmine Seymour (Magabala Books).
Books in print:
Books still in print can be ordered through the website here
• Animal Heroes ($33 plus $9.50 postage)
• The Burnt Stick ($17.00 plus $3.30 postage)
• Captain Cook's Apprentice ($33 plus $9.50 postage)
• For Love of Country ($35 plus $15.50 postage)
• The Story of Billy Young ($23 plus $9.50 postage)
•Soldier Boy ($20 plus postage $3.30)
• Young Digger ($30 plus postage $9.50)
I will refund any excess postage if multiple books are purchased.
The next scheduled newsletter will come out in mid-year.
Until then, with best wishes for Christmas and a safe, happy and prosperous 2021
Anthony
Photos: Book covers courtesy Penguin Random House and pessime idee; Growing Up by Tony Edwards (The National Times); Mornington pier by Anthony Hill.
http://www.anthonyhillbooks.com