Anthony Hill's Newsletter
Summer 2022
Season's Greetings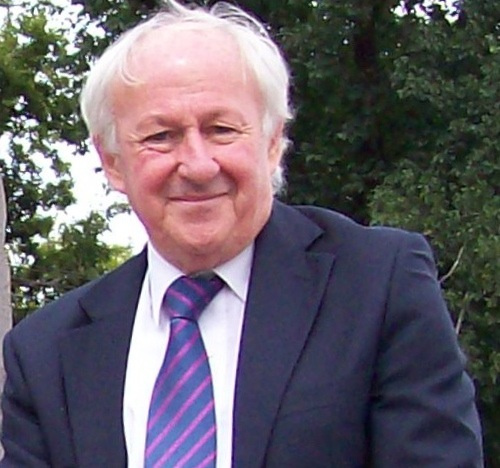 Dear friends
Welcome to my Summer newsletter. In this edition:
* The Investigators cover, published 7 March 2023
* Background notes to The Investigators
* The Investigator Dances
* Literary Awards
* Books in Print
The Investigators cover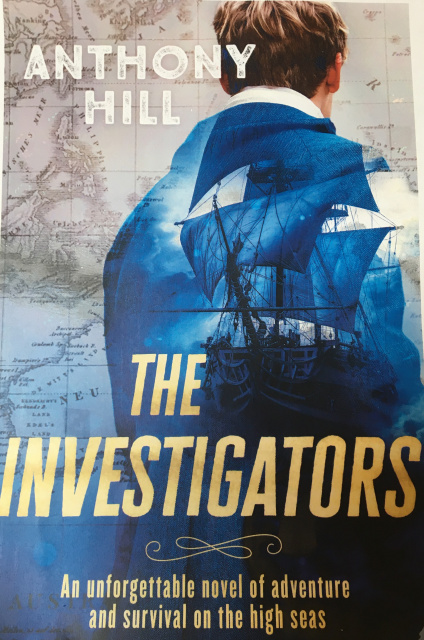 It's with much pleasure that I'm able to bring you the first look at the cover of my forthcoming historical novel, The Investigators.
The book is a retelling of the marvellous voyage by Matthew Flinders and his crew in HMS Investigator.
It was the first modern circumnavigation of the Australian continent 1801-03, and the first to put the outline of the coast almost complete upon a chart.
It will be published in early March by Michael Joseph, an imprint of Penguin Books.
I expect The Investigators to be my last long historical novel. They take years to complete; and having reached 80 I intend to concentrate in future on shorter works, of which more next time.
The story is told in large part from the perspective of Flinders' young cousin by marriage, John Franklin, then a 15-year-old midshipman on Investigator.
In later life he became Rear-Admiral Sir John Franklin, Lieutenant-Governor of Tasmania (as Van Diemen's Land is now more kindly known) and one of the most famous British explorers of the 19th century.
The entire loss of Franklin's expedition in 1847-48 while discovering the Northwest Passage above Canada, continues to fascinate researchers from around the world, and new discoveries still to come to light.
Photograph of Sir John Franklin c.1845.
The very evocative cover was designed by Louisa Maggio, and I feel it is among the best of the covers for my books. I do hope you agree.
I had a small reservation that the ship emerging from image of the boy is not a north country collier such as Investigator (or Cook's Endeavour), but rather a warship.
HMS Investigator by Geoffrey Ingleton
But then I remembered: Franklin began his naval career – as does the book – fighting under Nelson at the Battle of Copenhagen.
Returning from Investigator he almost immediately set sail with the fleet on a voyage that ended – again under Nelson – at Trafalgar. A warship certainly has a place.
Few young recruits have had such a distinguished and adventurous start to their naval careers.
Background Notes to The Investigators
For a long time I had wanted to write the Investigator story as a companion book to Captain Cook's Apprentice. Flinders' voyage followed in the wake of Cook's Endeavour in every sense of the word.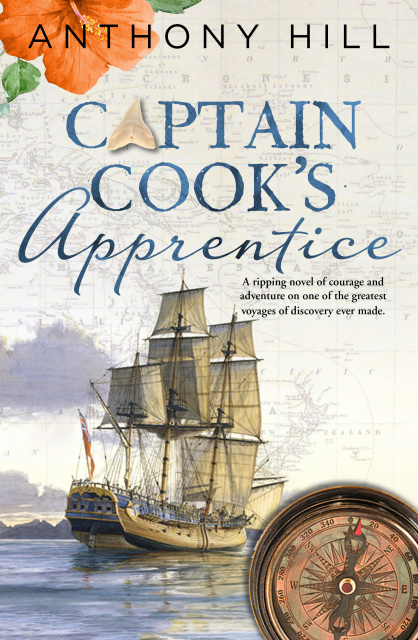 Both were great British navigators, whose highly accurate charts were used for generations, and opened the continent to colonisation and European settlement from the late 18th century.
Flinders' onboard regimen of strict cleanliness, diet and care for the physical and mental wellbeing of his men owed much to Cook – although he was not as successful at overcoming the dreaded scurvy.
It was only when I read Ernestine Hill's My Love Must Wait, about Flinders, during the hiatus following completion of The Last Convict, that I found a way into it.
There were several references to John Franklin, and I saw it as an opportunity not only to retell the gripping story of the Investigator voyage for a modern audience, but also the early years afloat of a significant historical figure at both ends of the world.
Matthew Flinders on Mauritius 1807
The tale has times of high adventure on the unknown coast of southern Australia, and discovery by Europeans of the two gulfs and Kangaroo Island. Triumph when the true outline of the continent is finally shown on a chart.
There is disaster when the crew are shipwrecked off the Barrier Reef (so named by Flinders) and spend nearly two months castaway literally on a desert island. And tragedy when Flinders is arrested as a spy by the French at Mauritius, and held prisoner-of-war for seven years allowing his rivals to publish their charts first.
Throughout, the book is suffused with the sad love story of Matthew and his wife, Ann. They married soon after Flinders was appointed to command Investigator, and he hoped to bring her on the ship to Sydney while he completed the circumnavigation.
This was denied by the Admiralty, and after only a few weeks of married life Ann was forced to stay at home for nine long years before Mathew returned to England. His letters of love and longing, separation and desire still read with the utmost poignancy. Ann kept all her husband's letters, but unfortunately for historians she destroyed all her own.
Why Flinders?
Some will ask: why another book about Matthew Flinders? My answer is that I think it's important that the most significant stories from Australia's past be told anew for every generation. In part it helps us understand more about our history from a contemporary perspective, and thus those forces that shape our potential future.
But also it's because they are simply great stories of action, adventure and discovery that appeal to readers across the ages.
The Aboriginal writer, Noel Pearson, speaks of the three parts of Australia's heritage: Aboriginal Australia; British settlement, which brought our institutions of law and government, majority language and culture; and today's multi-cultural Australia arising from the migrations from many different countries since the Second World War.
In recent years we have seen the emergence of strong Aboriginal voices, reasserting in story, song, and in public life the significance of the culture, history and world view of the First Australians. They are essential to a true understanding of our land.
Flinders' Peak in the You-Yangs near Geelong, Victoria. Known as Wurdi Youang (high hill) to the Wadawurrung People, or Bunjil's Lookout where the creator spirit, in the form of an eagle, rested as he shaped the land: commemorated in a large geoglyph by Andrew Rogers.
Throughout the writing of The Investigators and Captain Cook's Apprentice, when contact was made with Indigenous people I have sought to give what has been called a view from the other side of the beach, often ignored in earlier times.
Wherever Flinders landed I was in touch with local Aboriginal and Torres Strait Islander organisations, copies of the relevant text were sent, opportunity given to comment and suggestions incorporated. I am very grateful to everyone who responded and helped me give the book these broader and deeper dimensions.
What is true of Aboriginal Australia is also true of multicultural Australia, where people whose families migrated from around the world now occupy positions of prominence and influence in every aspect of Australian life. They too, are telling their stories of migration and transplantation, and the myriad ways that experience is also shaping us.
As the third interwoven element of contemporary Australia, I think it no less important that we acknowledge and celebrate the legacy that the best of the British settlement gave us: liberal, parliamentary democracy; the rule of law; a stable, prosperous and free society.
To be sure, they were fallible, imperfect human beings, as are we all: children of the age in which we are born and should be judged as such.
The British pioneers had their shortcomings, not least in their relations with Indigenous Australians (as Matthew Flinders was the first to call the original inhabitants of this land.)
Flinders statue, Melbourne
But in an iconoclastic age, it seems to me far better that we acknowledge their achievements – even as we recognise their failings and seek to correct the wrongs – rather than tear down statues and try to erase the past. It's a futile undertaking. Cook and Flinders were precursors, laying down a track on their charts that others would follow.
They cannot be held responsible for the misdeeds of those who came after. Rather should they be remembered for their contribution to the making of modern Australia, and their vision as humane – and all-too-human – beings. As are, let us remind ourselves, even the least of their detractors.
Flinders' chart of Australia, showing his ships' track. The coastline is almost complete save for small parts of the west coast and Cape York. Until Flinders, most mariners thought the form of the Gulf of Carpentaria, as shown on old Dutch charts, to be 'a representation of fairyland.' The Investigators showed that it was the result of a real examination.
Captain Flinders' hornpipe
At this time of year, I usually include in the Newsletter a piece of my creative writing – a short story or an extract from a longer book. Today, I attach a piece of music – albeit inspired by my literary work.
I was going through the page proofs of The Investigators in September and had reached a passage describing the hornpipes and reels danced on deck by the foc's'le sailors on those warm tropic nights at sea, when the idea for a tune entered my head. Nor would it go away until I left the proofs on the table, went to the piano and jotted it down.
Over the next few weeks, three more tunes dopped off the fingers to form a set of Investigator Dances. For interested musicians (and dancers), I attach a copy of the first of them. It has a touch of ragtime about it, but that's me as well.
Literary Awards
Congratulations to the authors and illustrators of all the books considered for the various literary awards announced in the latter half of 2022. The winners were:
Booker Prize: The Seven Moons of Maali Almeida by Shehan Karunatilaka.
Miles Franklin Literary Award: Bodies of Light by Jennifer Down.
Prime Minister's Literary Awards:
Fiction: Red Heaven by Nicolas Rothwell
Non-fiction: Rogue Forces by Mark Willacy
Poetry: Human Looking by Andy Jackson
Australian history: Semut by Christine Helliwell
Young adult literature: The Gaps by Leanne Hall
Children's literature: Mina and the Whole Wide World by Sherryl Clark
Children's Book Council of Australia:
Older Readers: Tiger Daughter by Rebecca Lim
Younger Readers: A Glasshouse of Stars by Shirley Marr
Early Childhood: Jetty Jumping by Andrea Rowe and Hannah Sommerville (Illus.)
Picture Book of the Year: Iceberg by Claire Saxby and Jess Racklyeft (Illus.)
Eve Pownall Award for Information Books: Still Alive by Safdar Ahmed
Award for New Illustrators: The Boy Who Tried To Shrink His Name by Sandhya Parappukkaran and Michelle Pereira (Illus.)
Books in print:
Personally-signed books still in print can be ordered through the website here.
• Animal Heroes($33 plus $9.70 postage)
• The Burnt Stick ($17.00 plus $3.30 postage)
• Captain Cook's Apprentice($33 plus $9.70 postage)
• The Last Convict($33 plus $13.50postage)
• For Love of Country($35 plus $17 postage)
• The Story of Billy Young ($23 plus $9.70 postage)
•Soldier Boy($20 plus postage $3.30)
• Young Digger($30 plus postage $9.70)
I will refund any excess postage if multiple books are purchased.
Books out of print:
I have a very few copies left of some of my older titles that are now out of print. They include Antique Furniture in Australia; The Grandfather Clock; Growing Up & Other Stories; River Boy; and a couple of Harriet and Spindrift. If readers are interested in any of them, please contact me directly at anthony@anthonyhillbooks.com and I'll let you know prices, postage and payment.
The next Newsletter will be the Winter edition.
May I wish you all a happy, peaceful, prosperous and successful 2023
Anthony
Photo credits: Books covers courtesy Penguin Random House; HMS Investigator (Geoffrey Ingleton), portrait of Flinders painted on Mauritius by de Chazal, Flinders' map, statue (Adam Carr), Franklin photograph, all Wikimedia Commons (public domain); You-Yangs, music Anthony Hill