Anthony Hill's Newsletter
Winter 2020
Dear friends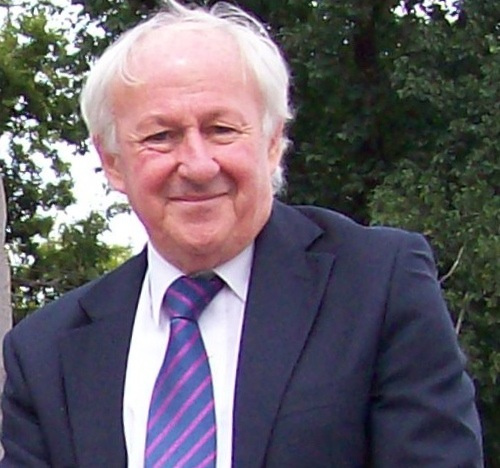 Welcome to my Winter newsletter. In this edition:
* The Last Convict postponed until next year
* Italian edition of The Last Convict
* Writing starts on The Investigators
* Captain Cook and the iconoclasts
* Literary Awards * Books in Print
Covid-19
Before anything else, the most important thing for me to do is to hope that everyone is coping well at this time of COVID-19, and if any readers have become ill during the pandemic to offer my warmest good wishes and trust they are on the way to recovery.
It has been a most difficult and unexpected event for all of us coming on the heels of the dreadful bushfire season. The lives of every person around the world have been affected one way or another: plans and hopes for this year put on hold or perhaps abandoned, as we've had to deal with the worst public health crisis since Spanish Flu at the end of the Great War.
We're fortunate in this country that governments have responded so quickly and, on the whole, effectively to suppress the impact of the coronavirus on the community.
Infection rates and loss of life have been low thanks to the health restrictions; and while every death is an individual tragedy, when we consider what has happened in other comparable nations we Australians have much for which to be thankful.
Nevertheless, dealing with pandemic has demanded sacrifices from everyone – and as it seems we are coming out of the worst of it (though not without stumbles), it is my best hope that all readers are travelling well.
The Last Convict postponed
In my own case, the coronavirus had a significant impact both personally and professionally.
We were not long into the shutdown when Penguin Random House advised that publication of my new novel The Last Convict has been postponed until next year. It was a perfectly understandable decision – disappointing, but one that of course I accepted.
At that stage most of the bookshops and larger retail outlets were closed, and the indications from government were that the shutdown could last until at least September.
That it didn't happen is a tribute not only to the authorities but the response from the community at large; and while the economy is now generally beginning to reopen, it has meant that projects in the pipeline have had to be pushed back.
In the case of The Last Convict, I'm advised it will not now be coming out until sometime in the New Year. I don't as yet have a date, but when I do I'll let you know either by a special message or in the next Newsletter.
From a personal point of view, the family is all well and we've had no sickness. But the shutdown has deferred our plans to move to Melbourne. We'd no sooner put up the sale sign outside the Canberra house, when it was announced there'd be no auctions, no open homes.
We took it off the market for a while, as we're in one of the safest cities in the country. But with the restrictions here now being considerably eased, we've put back the auction sign and we'll see what happens. Of course, we'll have to see what happens in Melbourne too! "Safe" is a relative term.
Italian edition of The Last Convict
There was one splendid ray of light to break through the gloom in our household during the shutdown.
A message came from Penguin Random House to say that quite a generous offer had been made to bring out an Italian edition of The Last Convict, and would I be interested? You bet.
There was the usual to-ing and fro-ing of messages back and forth — but the upshot was that the Italian edition is expected to be out in October, well before the novel appears in its original English version. Quite a coup.
The Italian title is L'Ultimo Detenuto, and the publisher is pessime idee, one of the smaller houses whose name translates, according to Mr Google, as "bad" or "pessimistic" ideas. Crikey! Perhaps "challenging" or "interesting" ideas might be nearer the mark. Hope so, anyway.
In any event, after some discussion they've certainly come up with a really eye-catching cover for their edition. Somewhat different from our own, but nonetheless modern and capturing the essence of the tale with a convict ship on a wide sea disappearing into the gulf behind the capital letters.
I like it. When my copy arrives, I'll ask an Italian-speaking friend to let me know if the translation is as good.
The Investigators
Another good thing to come from the enforced home-stay, is the fact that I advanced so far with the reading-in for my new novel about Matthew Flinders and his circumnavigation of Australia in HMS Investigator that I actually began writing it – months before I'd anticipated.
As mentioned in the last Newsletter, we'd planned to travel to Ceduna in South Australia in March, and follow the coastline that Flinders first discovered for the Europeans to Kangaroo Island and Encounter Bay, thence along the Great Ocean Road to Melbourne, Gippsland and home over the mountains.
To be sure, the summer bushfires and plans to relocate put some of that travel for scenic research in abeyance, as COVID-19 has halted further planned research trips to King George's Sound and the UK.
But thanks to the always helpful staff of the National Library of Australia, who sent me links to a vast amount of online documentary material, I've been able not only to complete the reading and much of the necessary note-taking, I also found the words beginning to well up so urgently that there was no choice but to start writing them down.
Statue of Flinders at Mornington, Vic.
I've since completed the first chapter, which opens with the Battle of Copenhagen – where Nelson famously put the telescope to his blind eye and truthfully said he couldn't see the signal to withdraw – as the book will end with Trafalgar.
They're not only exciting actions with which to bookend the story, but they bear directly on the point of view from which I'm writing it (although I hope you'll understand if I keep that confidential for a while).
I'm now back with Flinders and The Investigators (working title) and finding that the structure and narrative is flowing comfortably. Let's hope it continues – even if I have to investigate many of the places Flinders explored after – rather than before – I've written about them.
Captain Cook and the iconoclasts
Between them, the coronavirus and the aftermath of the bushfires managed to thwart most of the April public commemorations for the 250th anniversary of Captain Cook's first sighting of the New South Wales coast and landing at Botany Bay from his ship HMB Endeavour in 1770.
Many important events either had to be cancelled, postponed or transferred online: again disappointing, but for those of us who continue to honour the great navigator and humanitarian as one of the more significant figures in our history, a chance for us all to remember him.
On 29 April, the actual day of the landing, Mal Nicholson, president of the Captain Cook Society in Australia, sent members an email quoting Cook's journal entry recounting the first meeting between Endeavour men and local Aborigines. A stone and two spears were thrown, and three muskets fired with small shot.
As Mal pertinently remarked, 'No one was dispossessed, no one was invaded, no one was incarcerated, no one was killed.'
How sad, then, to see various Cook statues defaced, or calls to see them removed amid cries from the mob of 'racist' and blame that he was responsible for all the wrongs suffered by indigenous people after European settlement. We've even seen his statues having to be protected by the authorities during the more recent Black Lives Matter protests.
It's true that the modern history of Australia begins with Cook claiming the east coast of New Holland for George III. But all people have to be understood within the context of their times, and in the 18th century such claims were often made to forestall other imperialist nations such as the French, already active in the Pacific.
In any event, claims meant nothing until they were made good – as they were in NSW only after Arthur Phillip arrived in Botany Bay with the First Fleet in January 1788, when Cook had been dead almost nine years. The responsibility for all that has happened since, for better and worse, starts with them.
I guess it's too late to shift perceptions now, and by all means put plaques on historic memorials to include contemporary understandings. But it would be nice if the iconoclasts could realise that defacing or even destroying statues does not erase history: they merely reduce the public's opportunity to learn from it.
Cook statue, Hyde Park, Sydney in the 19th century
* As part of the Cook 250 commemorations, an important new exhibition has opened at the National Museum of Australia in Canberra. Untold Stories of Cook and the First Australians explores stories from indigenous communities on shore who witnessed the Endeavour voyage up the east coast framed alongside perspectives from the ship.
* The August meeting of the Captain Cook Society in Sydney will not be held because of the coronavirus shutdown, and a Zoom presentation is planned from the National Maritime Museum of Australia on HMB Endeavour, her life after Cook and the search for the wreck off Newport, Rhode Island, where she was sunk during the American War of Independence.
Literary Awards
Congratulations to the six authors on the shortlist for this year's Miles Franklin Award. The first prize of $60,000 will be announced later this month. The authors and their titles are:
Tony Birch, The White Girl (UQP); Peggy Frew, Islands (Allen & Unwin); John Hughes, No One (UWA Publishing); Philip Salom The Returns (Transit Lounge); Carrie Tiffany, Exploded View (Text Publishing); Tara June Winch, The Yield (Penguin Random House).
Congratulations also to the authors and illustrators shortlisted for this year's Children's Book Council of Australia Book of the Year Awards. The winners will be announced during Book Week in August.
Older Readers: C.G. Drews, The Boy Who Steals Houses (Hachette Australia); Helena Fox, How It Feels to Float(Pan Macmillan Australia); Lisa Fuller, Ghost Bird (UQP); Malla Nunn, When the Ground is Hard (Allen & Unwin); Astrid Scholte, Four Dead Queens (Allen & Unwin); Vikki Wakefield, This Is How We Change The Ending (Text Publishing).
Younger Readers: Pip Harry, The Little Wave (UQP); Deborah Kelly, The Thing About Oliver (Wombat Books); Bren MacDibble, The Dog Runner (Allen & Unwin); Meg McKinlay, Catch a Falling Star (Walker Books Australia); Emily Rodda, ill. Marc McBride, The Glimme (Scholastic Australia); Edwina Wyatt, ill. Katherine Quinn, The Secrets of Magnolia Moon (Walker Books Australia).
Early Childhood: Sue deGennaro, We're Stuck! (Scholastic Australia); David Metzenthen, ill. Mairead Murphy One Runaway Rabbit (Allen & Unwin); Alexa Moses, ill. Anil Tortop, Bat vs Poss (Hachette Australia); Kirsty Murray, ill. Karen Blair, When Billy Was a Dog (Allen & Unwin); Frances Watts, ill. A. Yi, My Friend Fred (Allen & Unwin); Margaret Wild, ill. Ann James, Goodbye House, Hello House (Allen & Unwin).
Picture Book: Sophie Blackall, Hello Lighthouse (Hachette Australia); Caroline Magerl, Nop (Walker Books Australia); Chris McKimmie, I Need a Parrot (Ford Street Publishing); Stephen Michael King, Three (Scholastic Australia); Jules Ober, Felicity Coonan, text Pierre-Jacques Ober, The Good Son: A Story from the First World War, Told in Miniature (Walker Books Australia); Anna Walker, text Jane Godwin, Tilly (Scholastic Australia).
Eve Pownall Award for Information Books: Sami Bayly, The Illustrated Encyclopaedia of Ugly Animals(Hachette Australia); Lesley Gibbes, ill. Judy Watson, Searching for Cicadas (Walker Books Australia); Abbie Mitchell ill. Astred Hicks, A Hollow is a Home (CSIRO Publishing); Aunty Joy and Kelly Murphy, ill. Lisa Kennedy, Wilam: A Birrarung Story (Walker Books Australia); Bruce Pascoe, Young Dark Emu: A Truer History (Magabala Books); Tohby Riddle, Yahoo Creek: An Australian Mystery (Allen & Unwin).
CBCA Award for New Illustrators: Grant Cowan, Louie and Snippy Save the Sea (Berbay Publishing); Bethany Macdonald, Paperboy (Dirt Lane Press); Jess McGeachin, Fly (Penguin Random House); Leanne Mulgo Watson, Cooee Mittigar: A Story on Darug Songlines (Magabala Books); Jasmine Seymour, Baby Business (Magabala Books); Johnny Warrkatja Malibirr, Little Bird's Day (Magabala Books).
Books in print:
Books still in print can be ordered through the website here
• Animal Heroes ($33 plus $9.20 postage)
• The Burnt Stick ($17.00 plus $3.30 postage)
• Captain Cook's Apprentice ($33 plus $9.20 postage)
• For Love of Country ($35 plus $13.50 postage)
• The Story of Billy Young ($23 plus $9.20 postage)
• Soldier Boy ($20 plus postage $3.30)
• Young Digger ($30 plus postage $9.20)
Complimentary bookmark, signature and personal inscription are included. I will refund any excess postage if multiple books are purchased.
The next scheduled newsletter will come out for Christmas.
Until then, with best wishes
Anthony
Photos: Book covers courtesy Penguin Random House and pessime idee; Flinders statue at Mornington, Anthony Hill; Cook Statue, Hyde Park, Sydney in the 1880s, Wikimedia Commons:
http://www.anthonyhillbooks.com