Anthony Hill's Newsletter
Winter 2019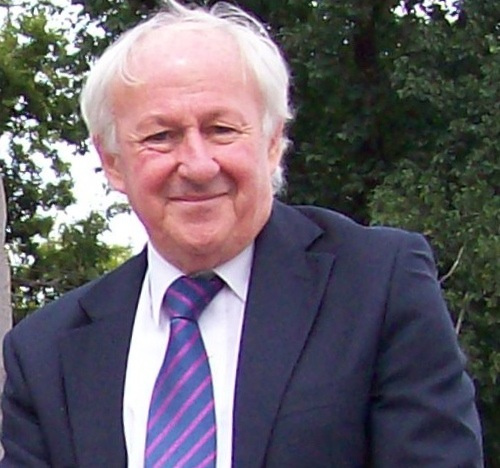 Dear friends
Welcome to my Winter newsletter. In this edition:
* The Last Convict to be published next year
* New work: HMS Investigator
* Matthew Flinders
* Vale Pam Yonge
* Literary Awards * Books in Print
The Last Convict
It's with much pleasure that I'm able to let you know that Penguin Random House has accepted my latest historical novel, and it is expected to be published about the middle of next year
Titled The Last Convict, the book concerns a man believed to have been the last of the transported convicts to die in Australia. You'll forgive me if I don't mention his name just yet, purely for commercial reasons, but I can say that he lived into the modern era.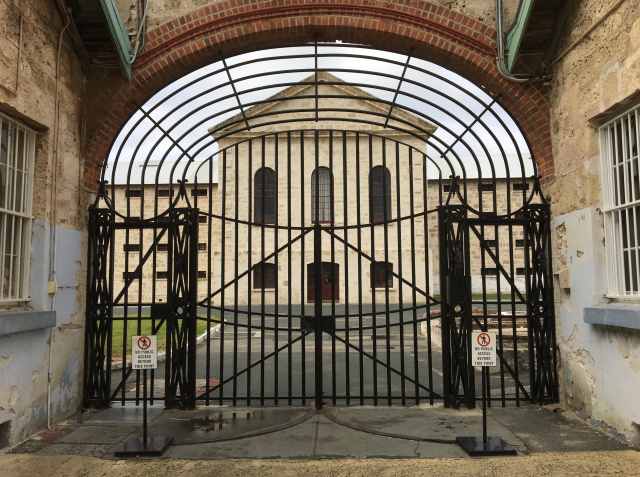 It's an amazing story – one that I've been working on and off for the past 14 years, as many who read these newsletters will no doubt know.
There's a great deal of relief as well as happiness that the labours have at last borne fruit and the book will appear in print.
My publisher, Ali Watts, spoke well of the completed manuscript, and of course I hope that the book – my 19th – will be received as favourably by readers generally.
I'll keep you informed of progress, and in the meantime express my thanks to everyone who has helped me along the path of what has turned out to be a very long journey.
By way of illustration, let me share a photo of the Fremantle Convict Establishment, as it was called, taken on our research trip to Western Australia this time last year. It was an immensely rewarding trip personally and professionally: and by visiting many of the scenes my convict would have known, it brought the old chap vividly back to life for me.
New work: HMS Investigator
As it happens, I'll probably be making another trip to the West before too long in connection with the new project I've started working on.
As always, when I finished The Last Convict, I vowed that it would be my last historical novel. No more! I just want to write fiction from now on!
Nobody believed me. Not least my wife, and rightly so. Because during the interval between sending off the typescript and waiting to hear from Penguin Random House, I started reading Ernestine Hill's (no relation) well-known novel, My Love Must Wait, about the life of Matthew Flinders.
I've long wanted to write a book for young people about Flinders and the voyage of HMS Investigator, the first ship to circumnavigate the continent that he called Australia, from 1801 to 1803. It's a story of high adventure, of shipwreck and deliverance, which I saw as a companion book to Captain Cook's Apprentice. Certainly, it will enable me to complete the story of the naval exploration of our country at the start of European settlement.
The trouble was I couldn't find the right approach for teenagers. One earlier attempt fell over. But reading Ernestine Hill's excellent book I suddenly saw a way into the story. Indeed, it has every potential to become two books.
I've sent off a proposal for the idea, and in the meantime have begun what will be an extensive period of reading in for the project. There is Flinders' own two-volume account of the voyage to digest, a facsimile copy of which (weighing several kilos) arrived just the other day, plus the many other primary and secondary sources to read, and research journeys to make.
As I say, it will get me back to the West, for Investigator's first landfall was Cape Leeuwin and then King George's Sound (below). It will also take me to the UK and Lincolnshire, the National Archives and Greenwich.
And with some luck, it will get me another sail on HMB Endeavour. I sailed with her from Melbourne to Sydney 13 years ago researching Captain Cook's Apprentice. I've yearned to have another voyage on that wonderful ship before I'm too old. And as I turned 77 last month, this is great opportunity.
The new project will take a good three years to finish ... perhaps a bit longer. After which I really will say, No more historical novels!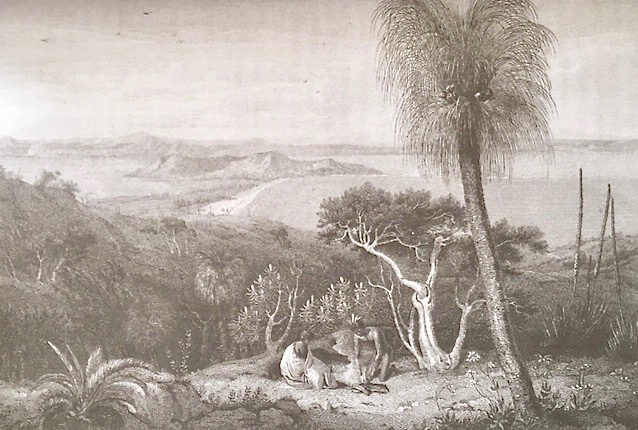 And talking of Captain Cook's Apprentice, the new edition is doing very nicely. Since it was published by Penguin Random House last July, the book has had two reprints: only small runs in today's market, but as we approach the 250th anniversary of Cook's landing in Botany Bay next year, it is clearly adding to the public interest. I'll give more news about the 2020 commemoration in the Christmas Newsletter.
Matthew Flinders' discovery
On the subject of Matthew Flinders, did you see the fascinating news item, on the eve of Australia Day, that Matthew Flinders' coffin has been found, complete with his lead name plate on the lid.
The coffin containing his skeleton was unearthed during an archaeological dig at the old St James' Burial Ground on the site of London's Euston Station, as part of the UK High Speed 2 rail project.
Flinders was interred there in 1814 following his death on the day after he received the first copy of his celebrated book A Voyage to Terra Australis, as the continent was then called. It was he who popularised the name Australia, which was subsequently adopted to our lasting pride.
A statue to Flinders stands outside Euston Station, and also one at his birthplace Donington, Lincolnshire. Others stand in Melbourne, Sydney, Port Lincoln, which he discovered for the Europeans during the circumnavigation, and Adelaide.
There's a statue of his pet ship's cat Trim, named after a character from Laurence Sterne's novel Tristram Shandy, on the window ledge of the Mitchell Library in Sydney, which holds many of Flinders' personal papers. The cat also features on some of the statues to the great navigator.
Flinders himself wrote an account of Trim, whom he called 'The best and most illustrious of his race, the most affectionate of friends, faithful of servants and best of creatures.' Bryce Courtney wrote of Trim, too, in his 2002 book Matthew Flinders' Cat.
Vale Pam Yonge
It is with much sadness that I have to advise that Pam Yonge died recently, only a few months short of her 98th birthday. Pam was the last of the six Eddison siblings, whose family story was the subject of my book For Love of Country published in 2016.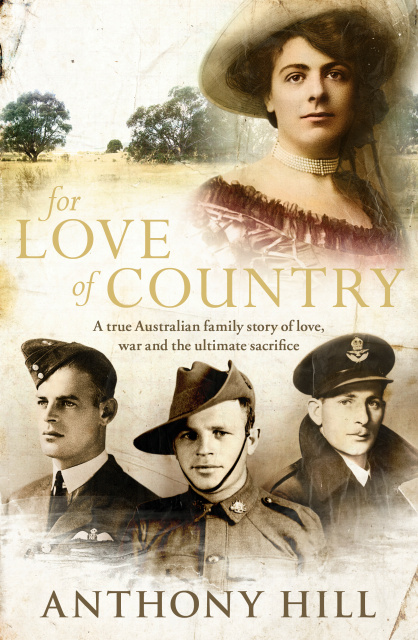 The family arrived at Canberra in March of 1921, not long before Pam was born, to take up a soldier-settler block on what is now the site of the busy Woden shopping centre.
This was just at the time the government was deciding to proceed with building the national capital after the hiatus of the Great War. The book not only chronicles the story of this family, as archetypes of the two generations that fought the First and Second World Wars, but through them shows how a city came to grow on what had been traditional hunting grounds and fine sheep grazing country on the Limestone Plain.
A memorial service to celebrate Pam's life was held at the pioneer church of St John in Canberra in early June. To my deep regret we were in Melbourne and unable to attend, but I sent a message of condolence, which was read out amongst others at the service.
In it I mentioned what a fine lady Pam was, strong and upright, who was immensely good to me when writing For Love of Country. The whole family was very generous in making photographs and letters available to me: but it was Pam who led the way, with her encouragement, for which I will always be grateful.
I added: 'At least For Love of Country is in print and online, and her memory and that of her father and mother, brothers and sisters and the family at Yamba will be with us for as long as print and electronics make story-telling possible. As the last one who could remember, it was Pam who ensured that the Eddison story was brought to readers throughout the country. She will not be forgotten.'
Pam is survived by a son and daughter, two grandchildren, and three generations of loving nieces and nephews.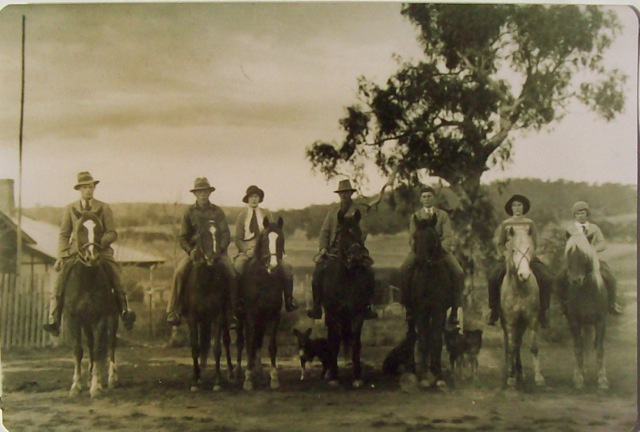 Seven Riders, Yamba 1932, Pam second right, and her family
Literary Awards
Congratulations to the ten authors on the longlist for this year's Miles Franklin Award. The first prize of $60,000 will be announced on 30 July. The ten books are:
Michael Mohammed Ahmad, The Lebs (Hachette); Robbie Arnott, Flames (Text Publishing); Trent Dalton, Boy Swallows Universe (HarperCollins); Gregory Day, A Sand Archive (Picador); Lexi Freiman, Inappropriation (Allen & Unwin); Rodney Hall, A Stolen Season (Picador); Gail Jones, The Death of Noah Glass (Text); Melissa Lucashenko, Too Much Lip (UQP); Jennifer Mills, Dyschronia (Picador); Tracey Sorensen, The Lucky Galah (Picador).
Congratulations also to the authors and illustrators shortlisted for this year's Children's Book Council of Australia Book of the Year Awards. The winners will be announced during Book Week in August.
Older Readers: Atkins, Clare, Between Us (Black Inc. Books); Epstein, Sarah, Small Spaces (Walker Books); Foxlee, Karen, Lenny's Book of Everything (Allen & Unwin); Gardner, Scot, Changing Gear (Allen & Unwin); Herrick, Steven, The Bogan Mondrian (UQP); Kernot, Sharon, The Art of Taxidermy (Text).
Younger Readers: Dubosarsky, Ursula, and illus. Joyner, Andrew Brindabella (Allen & Unwin); Marwood, Lorraine, Leave Taking (UQP); Merrison, Carl and Hustler, Hakea Black Cockatoo (Magabala Books); Moriarty, Jaclyn, The Slightly Alarming Tale of the Whispering Wars (Allen & Unwin); Nugent, Carly, The Peacock Detectives (Text); Rodda, Emily, His Name Was Walter (HarperCollins).
Early Childhood: Canty, John, Heads and Tails: Insects (Berbay Publishing); Guest, Patrick and illus. Eckstrom, Nathaniel, The Dress-Up Box (Hardie Grant Egmont); King, Stephen Michael, Rainbow Bear (Scholastic); Lester, Alison, Noni the Pony Rescues a Joey (Allen & Unwin); Lester, Alison, Tricky's Bad Day (Affirm Press); Riddle, Tohby, Here Comes Stinkbug! (Allen & Unwin).
Picture Book: Blackwood, Freya, and text Wild, Margaret The Feather (Hardie Grant Egmont); Greder, Armin, The Mediterranean (Allen & Unwin); Hurst, Elise and text Lucy, Estela Girl on Wire (Penguin Random House); Ord, Mandy, and text Wild, Margaret Chalk Boy (Allen & Unwin); Speechley, Michael, The All New Must Have Orange 430 (Penguin Random House); Tan, Shaun, Cicada (Hachette).
Eve Pownall Award for Information Books: Cleave, Rohan, and illus. Tulloch Coral, Bouncing Back: An Eastern Barred Bandicoot Story (CSIRO Publishing); Greenwood, Mark, and illus. McLean, Andrew, The Happiness Box: A Wartime Book of Hope (Walker Books); Rawlins, Donna and illus. Jackson, Mark, and Potter, Heather Waves (Walker Books); Ryan, Kate, and illus. Bennett, Cally Make Believe: M.C. Escher for Kids (NGV); Stubbs, Siena, Our Birds: Nilimurrungu Wayin Malanynha (Magabala Books); Vass, Coral, and illus. Leffler, Dub Sorry Day (NLA).
CBCA Award for New Illustrators: Chun, Matt, Australian Birds (Hardie Grant Edmont); Gray-Barnett, Daniel, Grandma Z (Scribble Kids' Books; Harricks, Tannya, Dingo (Walker Books); Langton, Allison, The Singing Seal (Affirm Press); Metcalfe, Samantha, Carmichael's Journey (Little Steps Publishing); Reiseger, Jane, Red House, Blue House, Green House, Tree House! (Affirm).
Books in print:
Books still in print can be ordered through the website here
• Animal Heroes ($33 plus $8.50 postage)
• The Burnt Stick ($17.00 plus $3.00 postage)
• Captain Cook's Apprentice ($33 plus $8.50 postage)
• For Love of Country ($35 plus $13.50 postage)
• The Story of Billy Young ($23 plus $8.50 postage)
• Soldier Boy ($20 plus postage $3.00)
• Young Digger ($30 plus postage $8.50)
Complimentary bookmark, signature and personal inscription are included. I will refund any excess postage if multiple books are purchased.
The next scheduled newsletter will come out for Christmas.
Until then, with best wishes
Anthony
Photos: Courtyard gate, Fremantle Prison, photo by Anthony Hill; Title page and King George's Sound from Flinders' Voyage facsimile edition (Cambridge); Matthew Flinders c. 1801, State Library of NSW (Wikipedia Commons); book cover courtesy Penguin Random House; Pamela Yonge 2015, photo by Anthony Hill; Seven Riders, courtesy the late Pam Yonge and members of the Eddison family.
http://www.anthonyhillbooks.com