Scenes from the London prisons, 1862
Samuel Speed's Timeline
From public documents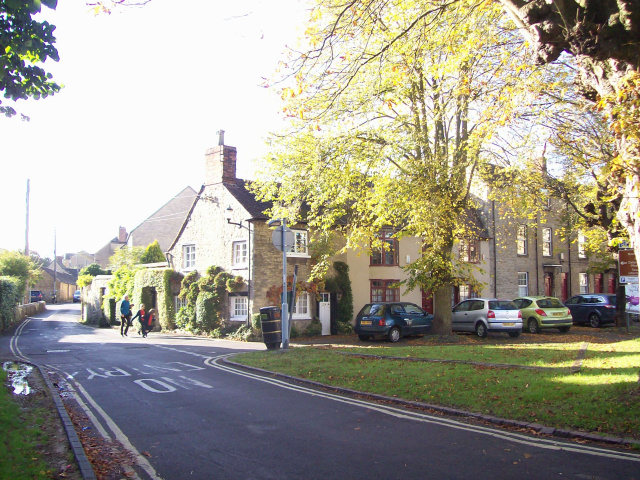 Woodstock, Oxfordshire
1840-45? Born, Birmingham?
1863 8 August, set fire to barley rick at Woodstock with Thomas Jones [Jackson's Oxford
Journal]
28 November, Speed and Jones sentenced to seven years penal servitude [as above].
1864 3 May, Speed to Aylesbury Prison from Oxford Castle [H023/1 Aylesbury].
15 July, Speed to Chatham Prison from Aylesbury [PCOM2/2 Chatham].
1866 22 March, Speed to Portland from Chatham. Transport Belgravia sailed 7 April [PCOM2/7 Chatham].
4 July, Belgravia arrived at Fremantle. Speed to Fremantle Convict Establishment [Convict 8996 indent].
1867 13 October, Speed ticket-of-leave to Vasse district. Employed by Henry Yelverton [convict indent].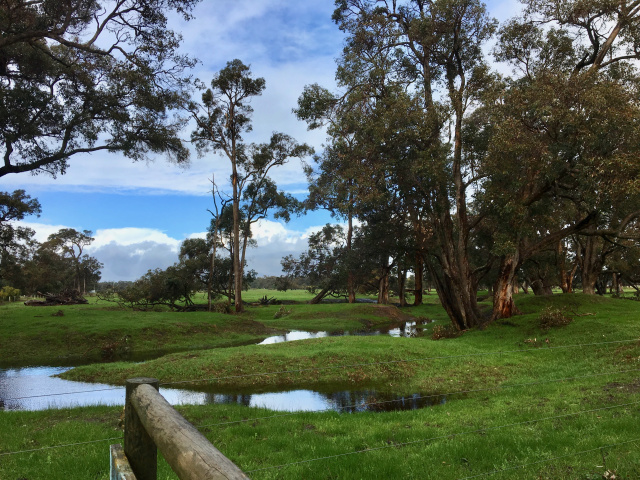 Site of Quindalup House, Vasse district WA
1868 Speed employed at Quindalup by George Dawson, farmer [ convict indent].
1869 20 May, Speed given Conditional Release [convict indent].
1870 May/June Speed spent eight days in hospital [convict indent].
1871 18 July, Speed received Certificate of Freedom [convict indent].
1871-88 Speed stated in Mirror interview he worked for the Manning, Bateman, Samson and Gallop families.
1888 16 March, Speed donated 2/6 to Greenough flood relied through Trinity Church Sunday School, Perth [West Australian].
1889 20 June, George Leake letter requesting Speed's admission to Mount Eliza Invalid Depot as he has a sprained knee and is destitute [SROWA see Leake in References].
1910 Gardener at Children's Hospital, Subiaco [electoral roll].
1916 Labourer at Old Men's Home, Claremont [electoral roll].
1919-25 Pensioner at Old Men's Home [electoral rolls].
1925-28 Gardener at Braille Society Rest Home for the Blind, Victoria Park [electoral rolls].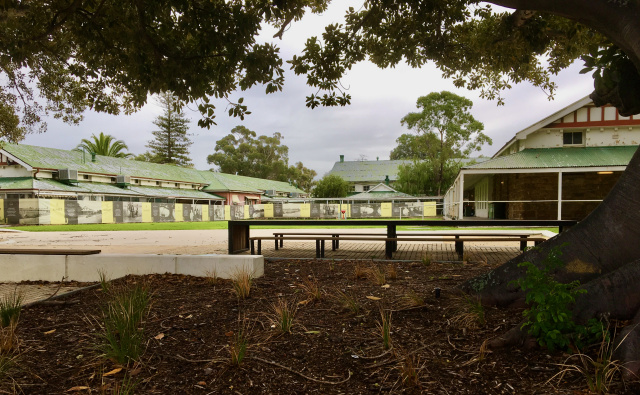 The Perth Old Men's (Sunset) Home
1936 14 July, to Perth Hospital with enteritis from Victoria Park, discharged 21 July to Victoria Park [Hospital and Braille Society records].
1938 9 June Speed in bed Victoria Park with double hernia [Braille Society records].
8 July Speed admitted to Perth Hospital from Victoria Park with debility [Braille Society and Hospital records], discharged 16 July [Hospital records]. He appears to have returned thence to the Old Men's Home.
22-26 August, Speed had interview at Old Men's Home with the Perth Mirror.
27 August. Perth Mirror article and photograph of Speed published.
8 November, Speed died at Old Men's Home [Death Certificate].
10 November, buried by the Braille Society at the Karrakatta Cemetery [Death Certificate].
Samuel Speed's death notice 10 November 1938 (West Australian)
(Photos, Anthony Hill)