Sensitively illustrated with ink and wash drawings by Andrew McLean, another dog lover, The Shadow Dog is in part an elegy, as Anthony takes his dog on their last walk together ... through the gate and into the paddock where Sebastian used to chase tennis balls ... among the pine woods and up the track through the bush to the top of Dog Hill ... and down again.
But it is also a song of joy known by everyone who has owned and loved a dog ... as Anthony remembers the pup coming home and being mothered by the old dog Sandy ... going to obedience school ... learning his manners ... chasing sticks and swimming in the lake ... becoming the family's devoted companion through nine years
There are some dogs for whom you are the central fact of their existence. Who live not only with you but for you. Who return your affection in full measure – and then give more and more, inexhaustible. That was Sebastian.
And that is everyone's favourite dog.
The dog tag, by Andrew McLean
You can walk up Dog Hill with Anthony and Sebastian, and enjoy more of Andrew McLean's beautiful drawings by going to The Shadow Dog picture album: Our last walk.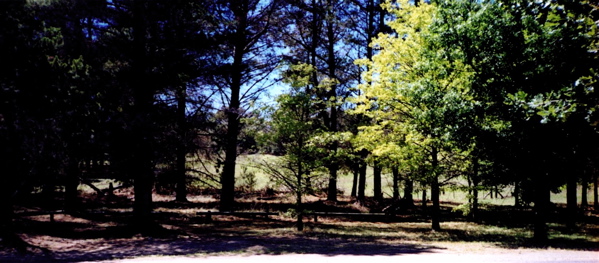 The Shadow Dog Q&A
Why did you write The Shadow Dog?
The story is told exactly as it happened in real life. I did take my dog for a last walk. I did cry for him.
And as I say at the end of the book, I knew that one day, when I was ready, I would write down Sebastian's story, and tell it in sadness and delight for every dog there has been and everyone who has loved them. We all know that is the pact, and the price, and the nature of the bond between us.
Is the story only about Sebastian?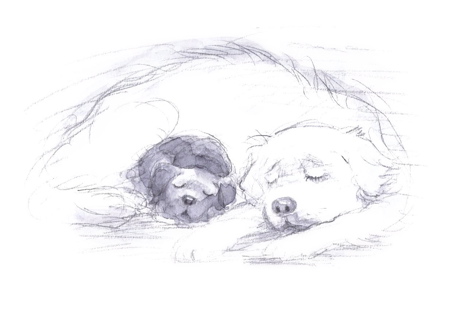 No, it is about all our animals ... the cat, the horse, and our two dogs, old Sandy and young Sebastian. Most of our pets have been strays in need of a good home – and we give them one. But the book is mostly about our dogs, and the gifts they bestowed on each other:
Sandy cared for the pup and gave him his manners. And in return, Sebastian gave the old chap another three years of life.
Is it a very sad book?
All animal books are sad. We usually live longer than they do. For an author it depends where you write The End. But it's also full of joy and remembrance of the good life we shared together.
We honour that. And then in time another dog comes to steal your heart. We now have a little Tenterfield terrier called Lady, as different again to the big dogs we've usually owned. But she has all the affection and loyalty you love in a dog. And she was in need of a good home, too...
And The Shadow Dog?
The love we had for Sebastian and Sandy hasn't changed. It's still there, in memory. And now it's between the covers of a book. And I'll tell you something else. Sebastian is still running free on Dog Hill.
I took Lady for walk up there not long ago, and I knew The Shadow Dog was bounding beside us.