Birdsong
Birdsong by Anthony Hill, Illustrated by Kay Watts. Oxford University Press, Melbourne, 1988, 240 pages, hardback. Out of Print.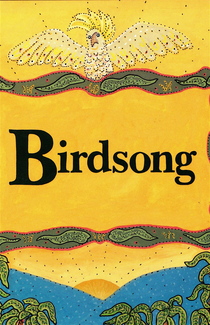 One of those rare delights that will enchant readers of all ages (Margaret Dunkle).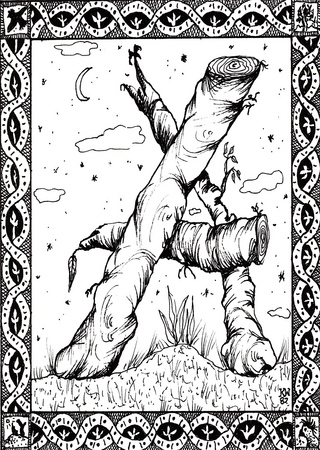 nthony's first novel for children, Birdsong draws largely on his family's experience of rural life. It is the story of 11-year-old Samuel, who is bored and lonely in the country, until he finds a best friend – an old, bald cockatoo with a broken leg, called Benjamin – caught in a rabbit trap.

Sam saves the cocky. He builds Benjamin a house and talks to him (even though the cocky is sometimes rather bad-tempered).
In return, Benjamin teaches Samuel the birdsong – the language of poetry – so that Sam can understand all the other birds who live nearby: the magpies, parrots, pigeons and Benjamin's wife, Gladys.
When I look back on a cockatoo life
(Fifty years with a cockatoo wife),
And consider the things we were able to do
I am glad I was born a cockatoo:

There are lots of adventures: Jim, the magpie, who is thrown out of the nest by his three feminist wives ... three little parrots who come for a holiday ... a young cockatoo who is caught by the bird trappers and is rescued by Sam's red-headed cousin, Gwen. And the book ends with a grand party under the gum trees, where the cockatoos celebrate their Golden Wedding and dance the jitterbug with Samuel's Great Aunt Maud.

To fly with the wind through the afternoon,
Follow the sunbeams and dance to the moon,
Sing all the songs I wrote for you
(And only because I'm a cockatoo).
hat the critics said about Birdsong.

Anthony Hill saves the souls of all-but-lost children.

(Max Harris).

.

..it's theme of understanding, compassion and conservation is painlessly and grippingly promoted.

(Katherine England)


Hill writes with great humour and feeling, revealing a deep understanding of the nature of both children and childhood... There is much in Birdsong to enchant anyone who reads it.

(Devika Sen

)

Why did you write Birdsong?

I'd been wanting to write for children for some time. One day, going to work, I saw a flock of cockatoos and parrots eating acorns under the trees near the bus stop. I thought, What about the story of a boy who can understand what all these birds are saying to themselves? It grew from there.

Birdsong (detail) and title letters by Kay Watts
Is Benjamin a real bird?
Yes. Friends had an old, bald cockatoo who they'd rescued. He was great fun. You'd ask, What do you think of the Prime Minister? And he'd squawk and rattle the wire in his bird house. Eventually he went to live with another friend, Peggy Earl, who illustrated my first book, The Bunburyists. Most of the story takes place around Peggy's lovely farm.

How long did it take you to write?

It took about six months to write down the story. I made it up with our daughter, Jane, who was 11 at the time. Each night, at bed time, I read what I'd written, and we would talk about what was to happen next. We'd make up all the different bird voices and act out the jokes together. It is a very special book to me for that reason. It's really about Jane's childhood, and the wonder of still being able to imagine things, even after we've grown up.

'The thing is,' Benjamin said at last, 'always to be able to listen to the birdsong. It is all around you, if only you people care to hear it – and then to understand, without having to say what it means.'