Click on the covers for details, notes, links and to buy each book – more covers below.
Welcome to Anthony Hill's home page
New author-signed books now available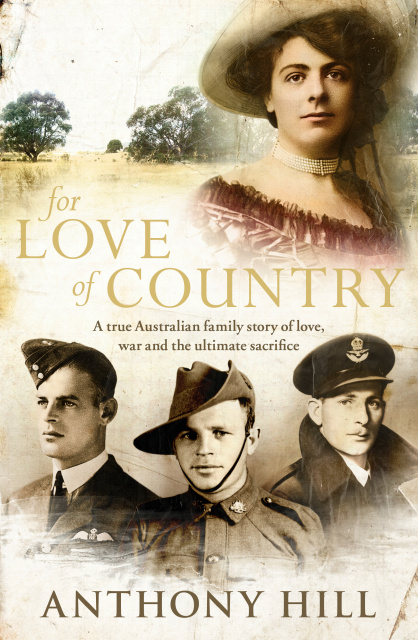 For Love of Country
The true story of an Australian soldier-settler family and the generations who fought the two world wars.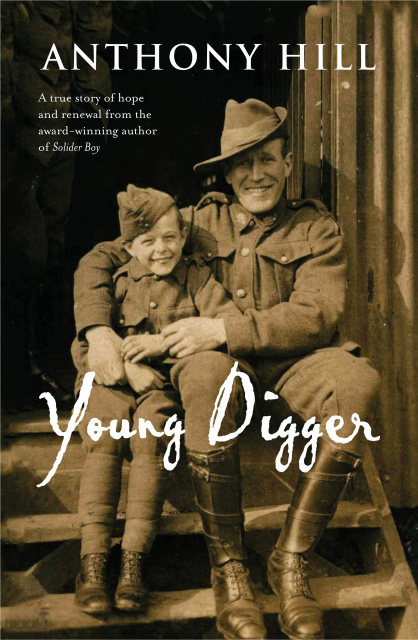 Young Digger
New edition of the best-selling story of the French war orphan smuggled to Australia in 1919
Anthony Hill is an award-winning Australian author of 18 books for adults and young readers. His best-selling books include The Story of Billy Young, Soldier Boy and The Burnt Stick.
He has the unique skill of writing books which cross over from a younger audience to an adult readership... Christopher Bantick.
Anthony's Books. Click on the menu buttons (left) for notes and links for each of Anthony's books ... and About Anthony's background as a writer, journalist, and speech-writer for the Governor-General.
eBooks. Many of Anthony's books are now eBooks. Click on the menu button for links and prices. The Burnt Stick, Growing Up & Other Stories, Spindrift and Nganbra are new out as eBooks.
Markets. Anthony will be at Canberra's Old Bus Depot Markets on Sunday 26 June (collectables) 10-4 pm.
Newsletters. Click on the Newsletters button on the menu list (left). Just published Winter 2016 Quarterly Newsletter.
Bulletproof! 100 Years of War, Anzac and Children's Books (CBCA 2014)
New find: Admiral Isaac Manley's Map (Captain Cook Society journal)
'Young Digger': great new photos discovered
TEACHERS - CLASS SETS AVAILABLE OF BOOKS IN PRINT
Click on the covers for details, notes and links on each book